The Opioid Crisis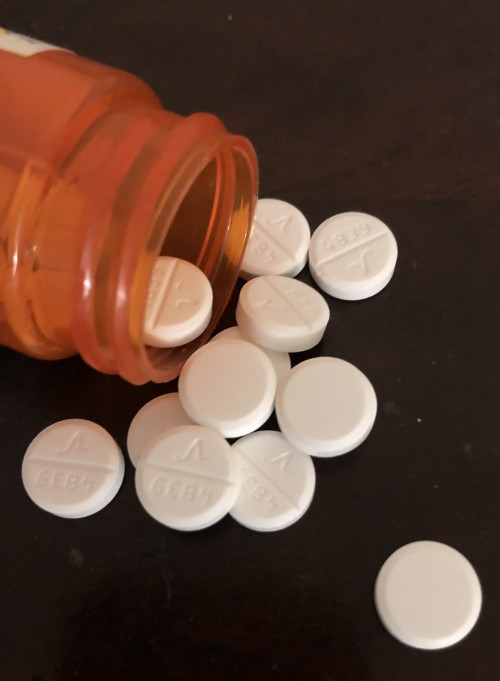 In October 2017, the President of the United States officially declared the "opioid crisis" a national public health emergency.
According to the Centers for Disease Control and Prevention (CDC), we are "in the midst of an epidemic of prescription opioid overdoses." Opioid prescriptions have increased 4-fold in the last 20 years.  According to the CDC
"Over 40 Americans die every day from prescription opioids overdose
Since 1999, there have been over 165,000 deaths from overdose related to prescription opioids.
The amount of opioids prescribed and sold in the US quadrupled since 1999, but the overall amount of pain reported by Americans hasn't changed. This epidemic is devastating American lives, families, and communities.
3 million Americans engaged in non-medical use of prescription opioids in the last month
Over 12 million Americans, aged 12 or older, either abused or were dependent on prescription opioids in 2014
1 in 4 patients receiving long-term opioid therapy in primary care settings struggle with opioid use disorder.
249 million prescriptions for opioid pain medication were written by healthcare providers in 2013. Enough prescriptions were written for every American adult to have a bottle of pills."
The use of opioids (narcotics) for acute pain, immediate post-surgical pain, and pain associated with terminal disease (e.g. cancer) is well accepted. Their use in long term or chronic pain is at best controversial and, in many physician-scientist's opinions, counterproductive and dangerous. Psychological addiction, physical dependency and drug abuse are commonly cited problems with opioid use.
Yet there are many other deleterious side effects of opioids, some of which are quite debilitating. These include chronic constipation, nausea, vomiting, dizziness, sedation, delayed gastric emptying, hormonal dysfunction, immunologic dysfunction, and muscle disorders. Chronic nausea and constipation are particularly common. Perhaps the most underappreciated and under recognized results of chronic opioid usage, however, are tolerance and hyperalgesia.
In other words, not only do opioids ultimately quit working and require escalating amounts of narcotics (tolerance), sometimes they create a biologically induced increased sensitivity to minor painful stimuli (hyperalgesia). Symptoms of opioid-induced hyperalgesia (OIH) include increasing pain intensity despite no change in the underlying condition as well extension of pain beyond the original pain pattern.
As physicians who endeavor to relieve our patient's pain every day, we are also well aware of the complexities and challenges involved in meeting this goal. At Florence Neurosurgery and Spine Center, we utilize the most modern techniques in "pain relief" including non-narcotic pain medications, interventional pain management procedures, physical medicine modalities, and minimally invasive surgical techniques. Although opioids certainly have a role in the management of acute post-operative pain, it is our belief that seldom are they appropriate otherwise.
At Florence Neurosurgery and Spine Center we utilize and participate in the South Carolina Prescription Monitoring Program (PDMP), a statewide electronic database that tracks all controlled substance prescriptions. According to the S.C. Department of Health and Environmental Control (DHEC), "the South Carolina prescription monitoring program, known as SCRIPTS (South Carolina Reporting & Identification Prescription Tracking System), is intended to improve the state's ability to identify and stop diversion of prescription drugs in an efficient and cost-effective manner that will not impede the appropriate medical utilization of licit controlled substances where there is a valid prescriber-patient or pharmacist-patient relationship."
Through SCRIPTS, Florence Neurosurgery and Spine providers review our patient's history of controlled substance prescriptions to verify the patient's usage and help determine if he or she is at significant risk for drug overdose. The SCRIPTS report supplements a patient evaluation, confirms drug utilization and documents compliance. When appropriate, we also perform urine drug testing.
For more information regarding the opioid crisis and best practices, the following websites may be helpful:
https://www.cdc.gov/drugoverdose/prescribing/guideline.html
https://www.drugabuse.gov/drugs-abuse/opioids/opioid-overdose-crisis
https://www.hhs.gov/about/leadership/secretary/speeches/2017-speeches/secretary-price-announces-hhs-strategy-for-fighting-opioid-crisis/index.html
https://www.cdc.gov/drugoverdose/patients/materials.html
© Florence Neurosurgery and Spine Center