McLeod Health Neurosurgeons Champion Fluorescent Technology in Brain Cancer Treatment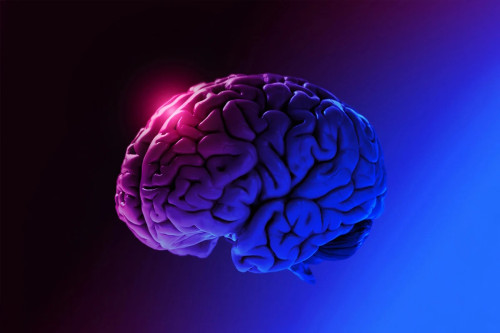 McLeod Health neurosurgeons are among the first in the state to use Gleolan, a fluorescent tracer that enables surgeons to better remove malignant brain tumors (gliomas) while preserving normal brain tissue. "This is a game-changer in glioma surgery," says Dr. Tripp Hines, a neurosurgeon at Florence Neurosurgery and Spine at McLeod Health.
High grade gliomas (Glioblastoma Multiformans- GBM) are extremely challenging tumors with a typical survival rate of only a few years even with aggressive treatment. "We do know," Dr. Hines adds, "that complete resection leads to improved survival rates. This technology allows us to be more aggressive with tumor resection."
Gleolan is an optical fluorescent imaging agent called aminolevulinic acid HCl (ALA HCL) which binds to brain cancer cells. The patient drinks the oral tracer 2-4 hours before surgery. During the surgery the cancerous tumor cells fluoresce under a special blue light filter that the surgeon uses during the surgery. The tumor cells "light up" a pink or red-violet color while the normal brain cells do not fluoresce.
"One of the most important goals in tumor surgery, particularly in patients with GBM, is to not cause new deficits with our surgery," says McLeod neurosurgeon Dr. William Naso. "Gleolan helps us avoid injuring normal brain while maximizing tumor resection."
This technology is one of many "tools" McLeod neurosurgeons have available to assist them to more safely perform brain surgery, including, among other technologies, preoperative tumor mapping (tractography) which identifies critical neural pathways and their relationship to the brain tumor; intraoperative image guidance, a high-powered computer technology that the neurosurgeon utilizes to guide his surgery; a robotic microscope, and intraoperative CT and ultrasound.
"Gleolan is unique," Dr. Hines says "in that, unlike some other imaging tools, it provides real-time information about tumor extent and tumor remnants." Approved by the FDA for use in glioma surgery, research is underway regarding its use for other tumor types.