Florence Neurosurgery and Spine launches Deep Brain Stimulation Program for Parkinson's Disease and Essential Tremor!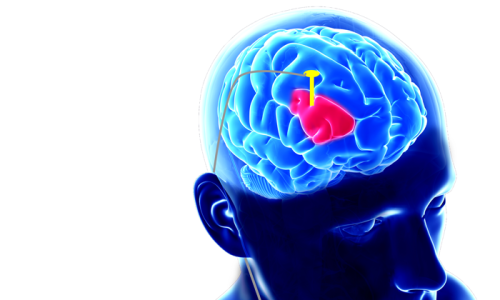 With the addition of Dr. Thomas (Tripp) Hines III, a Fellowship trained Functional Neurosurgeon from the University of Kentucky, Florence Neurosurgery and Spine is excited to launch a Deep Brain Stimulation program at McLeod Regional Medical Center for the management of medically intractable movement disorders.
Parkinson's Disease (PD) affects over 1.2 million people in the US with over $54 million in health care costs estimated each year. Among the most debilitating symptoms of PD are tremor and dyskinesias.
Essential tremor (ET), sometimes confused with PD, can be a quite debilitating disease that involves a rhythmic trembling of the hands, head, trunk, legs and sometimes voice. More common than PD, essential tremor is about eight times more common than PD and affects approximately 7-10 million Americans.
Deep brain stimulation (DBS) was first approved by the FDA (Food and Drug Administration) for essential tremor in 1997, followed by approval for Parkinson's disease in 2002. Over the past two decades, there have been significant technological advances in stimulator technology, surgical techniques, and MRI (Magnetic Resonance Imaging) sequences allowing for better visualization and more precise targeting of structures within the brain. Deep brain stimulation involves placement of a generator in the chest well (like a pacemaker) and tunneling of lead extensions into the scalp. Leads are then stereotactically placed with submillimeter accuracy into specific targets within the brain according to the patient's diagnosis, symptomatology, and other factors.
Careful patient selection is crucial for successful outcomes in patients with PD. Patients must meet the definition of clinically established or clinically probable PD as outlined in the Movement Disorder Society (MDS) clinical diagnostic criteria for PD. Patients who are the best candidates have idiopathic PD, tend to be younger (below age 70), and have none to mild cognitive dysfunction.
Candidates may have improvement in symptoms with medications but treatment-limiting adverse effects (significant on-off fluctuations or medication-induced dyskinesias) or symptoms not responsive to medications (such as tremor). Potential candidates undergo a very thorough workup including detailed history and physical including UPDRS-III (Unified Parkinson's Disease Rating Scale) both on and off medications, full neurocognitive evaluation by a neuropsychologist, and sedated MRI to allow for specialized sequences to be used for surgical targeting and planning.
In ET patients suffer from postural, kinetic, and/or action tremor that can disrupt simple but important daily tasks like eating/drinking and handwriting. DBS for ET is very effective and as a general rule, it is able to reduce tremor severity by 80-90% in about 80-90% of patients. ET candidates for DBS must have medically refractory tremor, including failing combinations of beta blockers, primidone, and other medications.
DBS is also used as treatment for other medically refractory diagnoses, including FDA-approved for epilepsy and FDA humanitarian device exemptions for both dystonia and obsessive-compulsive disorder. Other uses of DBS are currently being explored in clinical trials, including for depression, Alzheimer's, addiction, obesity, anorexia, schizophrenia, and other psychological disorders.
For more information about the DBS and Functional Neurosurgery Program at Florence Neurosurgery and Spine, contact us at….

Florence Neurosurgery & Spine Center
1204 E Cheves Street
Florence, SC 29506
(843) 673-0122